Anchorage-dependent cell grows through attaching on specific surface. Usually it is cultured in square vase or spinner bottle, but it is not capable of mass production, thus promoting the development of carrier technology. The advantage of carrier is to provide the best growth environment for anchorage-dependent cell, realize mass production and reduce the costs of serum and medium. Also, the application of carrier minimizes the risk of pollution and simplifies the process. Carrier is applied to the anchorage-dependent culture of virus and protein products in mass production of vaccine or biological solution preparations.
Shanghai Growth Biological Technology Co., Ltd specializes in researching and manufacture bioreactor, biological products process, cell culture material and accessories of bioreactor. Through years of study, introduction, cooperation and innovation, we developed a series of unique products with proprietary intellectual property rights, which suits for mammalian cell culture: carriers for anchorage-dependent cell, bioreactor (suitable for pure suspension, micro carrier and FibraCel), etc.
GLS FibraCel is a kind of multi-hole carrier with high efficiency, manufactured by Shanghai Growth Biological Technology. This kind of carrier is mainly applied in anchorage-dependent cell. The special geometric construction of carrier is capable of providing more sufficient superficial area for cell culture, allowing cell to grow in high density in stereo-chemical structure space, which improves the mixing and fixing efficiency of culture solution. The FibraCel keeps the whole culture system with good exchange of nutrient substance, reduces harmful metabolic and provide good environment for cell culture, which realizes high density culture.
Technical Specifications:
| | |
| --- | --- |
| High-temperature sterilization | 121℃, 40 minutes |
| Microbial limit | Less than 0.5, (CFU/G) accord with Chinese pharmacopoeia 2015 |
| Cell toxic properties | Grade 0, accord with Chinese pharmacopoeia 2015 |
| Internal toxin | Less than 0.5, (EU/ml) accord with Chinese pharmacopoeia 2015 |
| Layer number | 3 |
Application:
GLS FibrCel applies in anchorage-dependent cell (including animal, mammal and insect cell), and can grow in cell culture system of packed bed.
Cell strain that we cultured successfully

Successful case

Vero, BHK. CHO, MDCK, ST,

MARC-145, MRC-5, SF9, HEK293, HEK293A, 123A

Human use rabies vaccine, epidemic encephalitis b vaccine, swine fever vaccine, Poliomyelitis vaccine, bird flu vaccine, pseudorabies vaccine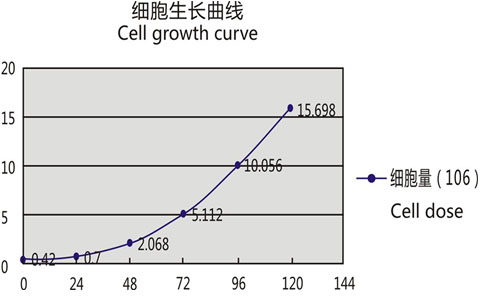 Please visit Alibaba: https://ritaichina.en.alibaba.com for more technical details!